Conference venue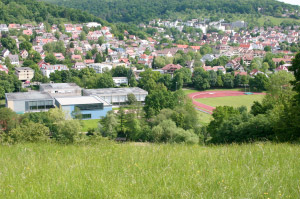 Founded in 1477, the Eberhard Karls University Tübingen can proudly refer to a tradition of more than 500 years. About 4,900 scientists work in seven faculties and approximately 27.200 students are enrolled in the more than 200 study programs.
The Institute of Sport Science was founded in 1839 and therefore rests upon a long tradition of sport science and renowned research.
With its research focus on performance, education and health, the Institute of Sport Science is broadly oriented. In addition, interdisciplinarity plays a key role in both teaching and research, which can be seen in the foundation of the Interfaculty Research Institute for Sport and Physical Activity in 2019, linking the Institute of Sport Science and the Department of Sports Medicine of the University Hospital and Faculty of Medicine of the Eberhard Karls University Tübingen. In this context and in the cooperation with various sports and health organisations as well as ministries on a national and international level, the Institute for Sport Science holds a leading position among the sports science institutions in Germany.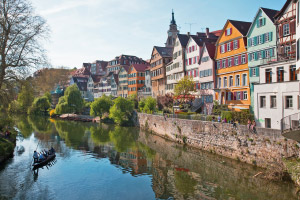 The city of Tübingen is located at the foot of the Swabian Alb, surrounded by natural beauty. The Neckar River runs through it, inviting visitors to enjoy the sun on the shoreline, take a trip on the water with a punting boat or stroll across the Neckar islands and marvel at the magnificent relief of the old town of Tübingen. In its small alleys and squares, the old town is home to numerous cafés, where you can relax with a cup of coffee and admire the beauty of the colourful half-timbered houses. From the castle in the heart of the old town, through the valley and up the hill, you will find all kinds of different faculties belonging to the university, again demonstrating the city's rich diversity. With its spectrum of culture, science and leisure activities, the city offers futuristic impulses and welcomes people from all over the world.